Home - to Bicycling Colorado's Mountain Passes
Colorado Cycling Passes - Paved Roads
- tabulation order: highest elevation first.
- does not include shoulder summits
- contains two sided paved road summits
- s(u) means unnamed/unsourced summit
- if only one of two principal approaches is paved, the pass is listed in the MTB table, not in this table.
- passes with a principal paved approach and alternate unpaved approach are listed in both tables.
- Elevations refer to the maximum altitude along the approaches. If this maximum elevation differs from the pass altitude, the pass altitude follows in ().

Name

elevation (ft)

nearby towns

location



12999 - 12000



Trail Ridge Road passes

12180 (10747,11860)

Estes Park, Grand Lake

Front Range

Independence Pass

12095

Aspen, Twin Lakes

Sawatch Range



11999 - 11000



Loveland Pass

11992

Idaho Springs, Dillon

Front Range

Slumgullion Pass
11561(11530)
Creede, Lake City
San Juan mtns
Hoosier Pass

11541

Breckenridge, Alma

Front/Tenmile/Mosquito mtns

Fremont Pass

11318

Copper Mountain, Leadville

Tenmile/Gore mtns

Berthoud Pass

11315

Empire, Winter Park

Front Range

Monarch Pass

11312

Salida, Sargents

Sawatch mtns

Juniper Pass
11160(11040)

Bergen Park, Idaho Springs

Front Range

Red Mountain Pass

11100

Ouray, Durango

San Juan mtns



10999 - 10000



Spring Creek Pass

10901

Lake City, Creede

San Juan mtns

Molas Pass

10899

Ouray, Durango

Sam Juan mtns

Wolf Creek Pass

10850

Pagosa Springs, South Fork

eastern San Juan mtns

Grand Mesa summit(u)
10839
Grand Junction, Delta
Grand Mesa
CR9 Turquoise Lake s(u)
10692
Leadville
Sawatch Range
Coal Bank Summit
10640
Ouray, Durango
San Juan mtns
Mineral Belt bike path s(u)
10614
Leadville
Mosquito Range foothills
Vail Pass
10554
Vail, Copper Mountain
Gore mtns
Tennessee Pass
10424
Minturn, Leadville
Gore/Sawatch mtns
Cameron Pass
10285
Fort Collins, Walden
northern Front Range
La Manga Pass

10230

Antonito, Chama (NM)

eastern San Juan mtns

Lizard Head Pass

10222

Telluride, Stoner

San Juan mtns

North Cochetopa Pass

10149

Gunnison, Saguache

Cochetopa Hills

Cumbres Pass

10022

Antonito, Chama (NM)

eastern San Juan mtns

Kenosha Pass

10001

Bailey, Jefferson

Front Range



9999 - 9000



Red Hill Pass

9993

Fairplay, Como

South Park

Cucharas Pass

9941

La Veta

Sangre de Cristo mtns

Squaw Pass

9807

Bergen Park, Idaho Springs

Front Range

Willow Creek Pass

9621

Granby, Walden

Park Range

Gore Pass

9527

Kremmling, Toponas

Gore Range

Wilkerson Pass

9507

Lake George, Hartsel

Front Range

Trout Creek Pass
9346
Johnson Village
Mosquito mtns
Rabbit Ears Pass

9428

Steamboat Springs, Kremmling

Park Range

North La Veta Pass

9413

La Veta, Fort Garland

Sangre de Cristo mtns

Peak to Peak Highway summit(u) m15.3
9350

Blackhawk

Front Range foothills

Currant Creek Pass

9300

Canyon City, Hartsel

Front Range

Battle Hill Summit

9267

Minturn, Redcliff

Gore/Sawatch mtns

Ute Pass

9184

Colorado Springs, Lake George

Front Range

Wind River Pass

9130

Estes Park

Front Range

Black Mesa s(u)

9121

Sapinero, Crawford

Black Mesa

Hardscrabble Pass
9100
Westcliff
Wet Mountains
Poncha Pass
9010
Poncha Springs, Villa Grove
Sangre de Cristo mtns/ Sawatch mtns
8999 - 8000
Black Mountain Road summit(u)
8920

Evergreen, Conifer

Front Range foothills

Muddy Pass
8772
Kremmling, Walden
Rabbit Ears Range
Mc Lure Pass
8763
Elk mtns
Elk mtns
Dallas Divide
8735
Ridgeway, Telluride
San Juan mtns
Golden Gate Canyon s(u)

8730

(Golden Gate Park)

Front Range foothills

Blue Mesa Summit
8704
Cimarron, Sapinero
Gunnison Valley
Coal Creek Canyon s(u)
8680
Wondervu
Front Range foothills
Hesperus Summit
8413(8213)
Durango, Hesperus
San Juan foothills
Douglas Pass
8268
Loma, Rangely
Roan Plateau
Co131 summit(u): State Bridge - Wolcott

8250

State Bridge, Wolcott

Crystal Mountain

Stagecoach Road summit(u)
8100

Evergreen

Front Range foothills

Rist Canyon summit(u)
8000
Fort Collins, Masonville
Front Range foothills


7999 - 7000



Cerro Summit

7950

Montrose, Cimarron

Gunnison Valley

Raton Pass

7888

Trinidad, Raton (NM)

Raton Hills

Montane Drive s(u)

7790

Genesee

Front Range foothills

Yellowjacket Pass

7780

Bayfield, Pagosa Springs

Eastern San Juan foothills

Golden Gate Pass

7750

Golden

Front Range foothills

Watson Divide

7582

Old Snowmass

Roaring Fork Valley

CR100 summit(u): Catherine Store rd
7200

Glenwood Springs, Carbondale

western slope foothills

Unaweep Divide

7048

Gateway, Whitewater

Uncompahre Plateau




6999-6000





Colorado National Monument summit(u)

6673

Grand Junction, Fruita

Uncompaghre Plateau

Gypsum Pass
6610(6125)
Basin
Western slope



5999-5000





De Beque cutoff summit(u)
5570

de Beque

Battlement Mesa foothills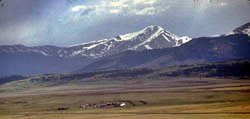 advertisement


------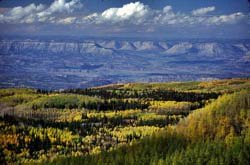 ------


------