Stemple Pass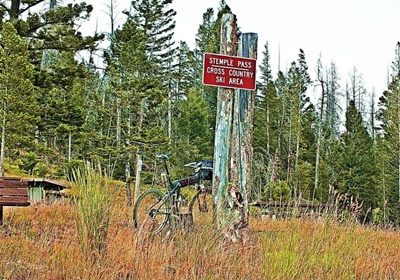 The Continental Divide is sometimes honored with great descriptive terms, such as "the Backbone of the Continent". The description does not apply well to the CD north west of Helena. These gentle wooded hills, interspersed with grassy triangular forms would barely be foothills in some other parts of the Continental Divde. But they are a gently, picturesque landscape, perfect for many tracks, trails, and roads to run across the divide. The GDMBR guide book calls this area "overroaded" - first time I ever saw this word. In any case, it doesn't seem like many people take advantage of this "overroadedness". And that's what makes these roads special. Most of the paved roads in this area are "undershouldered" and "overrumblestripped". So an abundance of dirt roads to choose from seems only right. Stemple Pass is one of these unpaved roads with an excellent, smooth surface, perfect for any gravel bike, even a road bike would be just fine. The western side is part of the alternate GDMBR route.


1.START-END EAST:jct Mt279 - Stemple Pass Rd
2.TOP:6400ft, Stemple Pass
3.START-END WEST:jct US200 - Stemple Pass Rd, Lincoln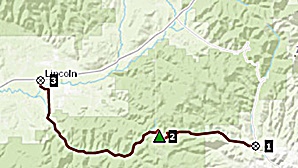 Approaches

From East. The profile includes a small part of Mt279 heading for Flesher Pass. The turnoff to Stemple Pass is clearly signed. I have never seen a dirt road smoother, than the one that leads up this gentle forested valley, passing by vacation homes. Moderate turns up a moderate climb lead to a moderate summit with picnic tables scattered through the dying trees and interspersed X country ski area signage. There is no view to speak of. Even exploring the spurs in all directions doesn't really get anything in that department. I tried anyway.

From West. (described downwards) Fast and smooth as the other side - surrounded by forest. The first view of the actual far landscape is at the bottom, entering Lincoln.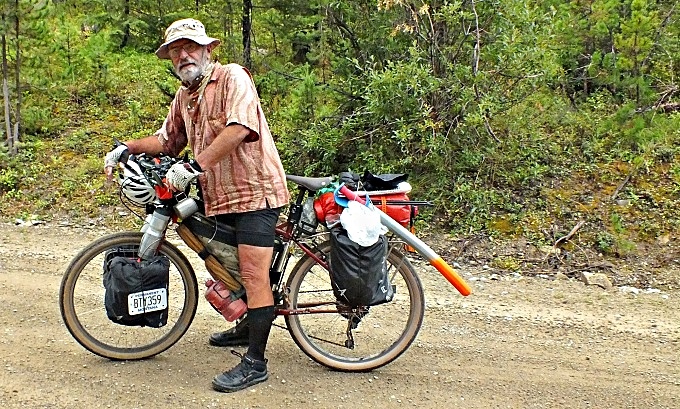 Dayride with this point as highest summit


PARTIALLY PAVED / UNPAVED
( <
MacDonald Pass
|
Marsh Creek Rd s(u)
> )
Stemple Pass , Flesher Pass , additional out and back :
several miles up Stemple Pass Rd from jct Mt279 - Stemple Pass Rd > up Stemple Pass Rd <> several miles of out and backs on roads crossing the pass at the summit >> down west side of Stemple Pass Rd > Lincoln > US200 east > Mt279 sourh > Flesher Pass > back to starting point on east side of Stemple Pass Rd: 59.3miles with 3900ft of climbing in 5:03hrs (garmin etrex30: m3:20.8.19)
Notes: a pleasantly cool morning after it stopped raining, on this - another day of forecast heatwave in the 90s in YPR listening area. Heat was back in the afternoon. On west side of Stemple Pass I met GDMBR cyclist George. We took each others pictures. He has starred in many, including at one time, almost weekly pictures at the Adventure Cycling web site, with whose founders is is friends. He tours with dynamo, portable charger, and apnia sleeping aid machine. Hope i will be able to ride like this when i am in my 70s. All the best to you. Note the bear repellent in form of a daggar like instrument in the back.