Williams Creek Summit

This is a big climb and quite a workout on a surface suitable for any gravel bike, maybe even some road bikes. Too bad it goes mostly through firewood cutting areas with scenery in a a state of medium devastation.


1.START-END EAST:Shoup Bridge on US93
2.jct with FR28 on left
3.TOP,7810ft: Williams Creek Summit
4.jct with Deep Creek Rd on left
5.profile turns right on Panther Creek Rd
6.START-END WEST:jct Panther Creek Rd - Salmon River Rd.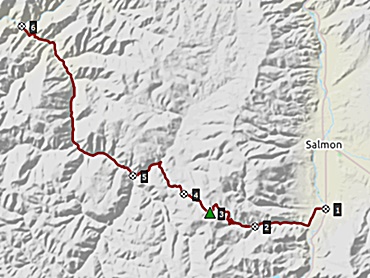 Approaches

From South. This is a massive long and steep climb on a wide dirt road with a hard medalled surface, that often allows climbing, standing up. Even though it reaches higher than the nearby summit on FR28, there are hardly any, if any at all, great views. At the broad, forested top, good unpaved roads keep climbing in both directions, which I have not explored much further.

From North. (described downwards) If there are hardly any interesting views through the trees on the other side, there definitely are none whatsoever on this side. After a short fast decent you have to choose between Cobalt and Leesburg as destination. Weather either one actually exist today is a debatable question. My loop in this area uses a short somewhat rocky connection road to connect the two. The profile follows the Cobalt option down Panther Creek.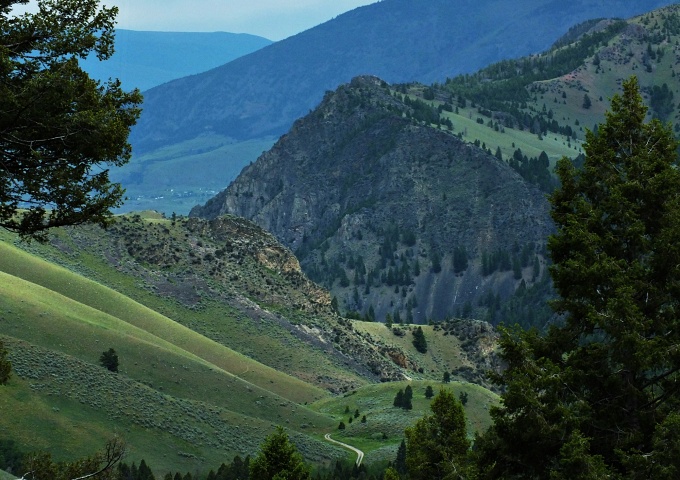 Dayride with this point as highest summit:
COMPLETELY UNPAVED
(<
FR28 Williams Lake Rd s(u)
|
FR128 Salmon area s(u)
> )
Williams Summit x2 , additional out and back: jct FR28 - Williams Creek Rd > up William Creek Rd > Williams Creek Summit > down north side of Williams Creek Rd > FR242 south > jct with Moccasin Creek Rd <> short out and back continuing on FR242 west >> Moccasin Creek Rd south > Williams Creek Rd south > Williams Creek Summit <> out and back on Phelan Ridge Rd north to turnaround point at ~8000ft >> down south side of Williams Creek Rd back to starting point: 33.6miles with 5040ft of climbing in 4:26hrs (garmin etrex30 m3:20.6.27)
Notes: short ride but more than enough climbing on dirt roads