CR4180 Dragon Rd(sh)

This little hill is part of, what must be at one of the most remote pass approach roads in the lower 48 states. The mining structures of Bonanza are already many miles from a major road, US40 in this case. From near Bonanza a gravel road leads over this small summit, passing by gas wells, compressor stations, and a now erased, old trail town. There are more rusty memories of towns like these in the surrounding hills. But this road leads to a point, that could finally be considered as a starting point for Baxter Pass on this side. - No towns or houses along the way, but amazingly good, washboard free surface for cycling, because of the commercial traffic, required to service these gas wells. It's worth mentioning that I didn't meet more than a handful of vehicles of this type during my rides in this area.


1.START-END EAST: bridge across White River, south of Bonanza, Ut
2.profile turns left onto CR4180
3.TOP:6080ft
4.START-END WEST: jct Park Canyon - Dragon Rd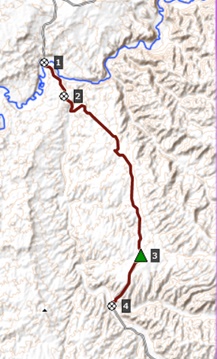 Approaches

From North. A paved road, equally wide as appearing abandoned, crosses the White River, north of the oil industry structures, known as Bonanza. The cracks in the road justify a mountain bike or gravel bike more than most unpaved roads do. From this vantage point all the interesting canyon scenery first seems to be on the other (west) side of the river. But climbing here up the east side has the advantage of getting the bigger picture from a distance.

Before the abandoned superhighway ends at an oh-so-tightly locked, fenced gate to an oil shale reservation, a sign announces a left turn for Baxter Pass. A small, curvy decent leads to a crossing over a small dry side canyon, and then the road takes to the rolling plateau hills. There are several potential high points over the top of the plateau. The most interesting views are from the first one. The second bump seems to be the highest. There are many signed side roads, that merit further exploration.

From South. (described downwards): A just barely 500ft decent leads into a wide canyon of the Bookcliff Plateau. The jct with Park Canyon is near the low point and suggests itself for further loop rides (the next time, when I hope it will be a little cooler). The site of the old trail town "Dragon" is a little further up the road. It's near the lowest point of the Baxter Pass profile on this side.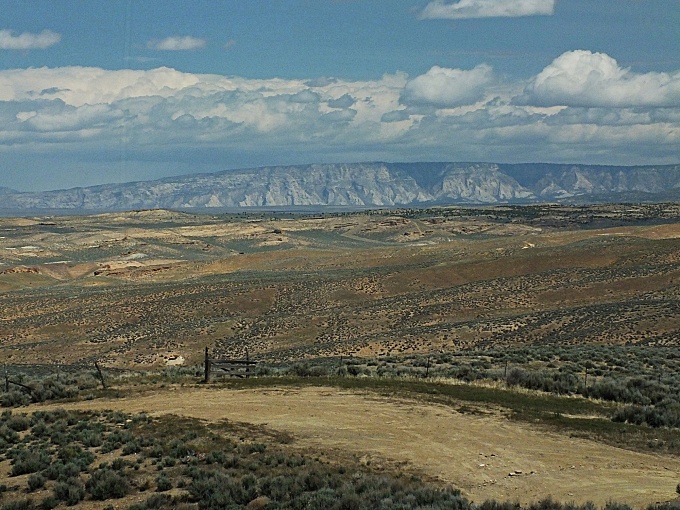 Dayride with this point as highest summit:
PARTIALLY PAVED / UNPAVED
( <
Harper's Corner Rd - CR14 Miner's Creek Rd(sh)
|
White River Rim-1 s(u)
> )

CR4180 Dragon Rd(sh) x2: :
~1/2mile from jct CR4170 Ut45 Bonanza Highway <> Bonanza Highway north <> CR4170 Dragon Rd south <> CR4170 Dragon Rd(sh) <> Dragon <> Colo State line <> jct Whiskey Creek - Dragon Rd << turnaround point gate on Whiskey Creek Rd, >> back to starting point <> separate out and back to near the top of CR4170 Southam Canyon Rd: 50.9miles with 3720ft of climbing in 5:11hrs (garmin etrex0 m3:20.5.14)