FR411 Egan Basin s(u)


This summit crosses between a high shallow valley in the Bear River Range and Bear Lake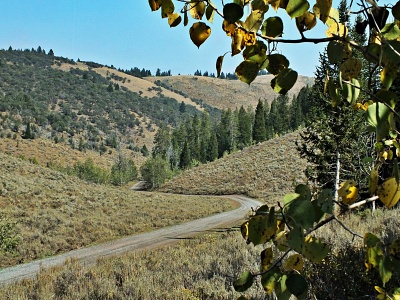 Approaches

From West. FR14 heads north to Idaho from US89, maybe about 3 miles east of its Bear Lake Summit. The road enters a high shallow valley without many views, and eventually meets a well signed intersection. Here a road comes down from nearby Danish Pass, and two options allow continued climbing, one to an airplaine wreck and the other one up FR411 is followed by the profile.

The road reaches a meadow above treeline at the summit, but the far views are still more guesswork than actual visual evidence

From East. (described downwards). A fast descend on a good forest road leads to a junction. There is a single partly obstructed view of Bear Lake along the way. Of the two ways down the profile follows the more northerly option to Charles. The lower section is not forested, and approaching Charles you even see Bear Lake.

A Dayride with this point as intermediate summit is on page:
Danish Pass