Col de Carri

This is one of several potential summit points above Col de la Machine and the road over Combe de Laval. Compared with the former this is a relaxing ride through the forest with little reason to stop, and plenty of reason to enjoy thinking ones one thoughts.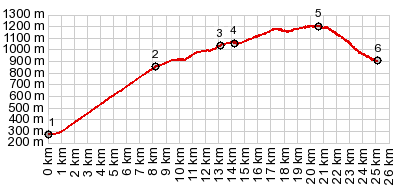 1.(00.0km,0270m)START-ENE WEST: St Jean en Royans
2.(08.3km,0860m)lower jct with road Col l'Echarasson
3.(13.2km,1011m)Col de la Machine
4.(14.0km,1060m)jct with roads to Col l'Echarasson, and Font d'Urle s(u)
5.(20.7km,1203m)TOP: Col de Carri
6.(25.0km,0900m)START-END EAST:jct D199-D178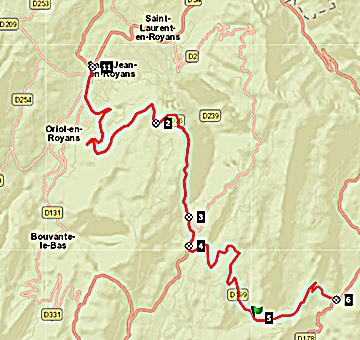 Approaches

From West. The sign to the "Col de la Machine" signals that the spectaclel of the Combe de Laval road is over. Where to go from here to make it into a loop ? One option is to take the next left over the Col de Carri.

The road remains in the forest to the top. There is hardly any traffic. The auberge at the top is definitely closed in this week after easter.

From East. There is a singular view of the main Vercors ridge, just lurking between the trees, just below the summit. Otherwise the views have to wait to the bottom, which is not far and not low, but a high alpine valley directy adjacent to the main Vercors range.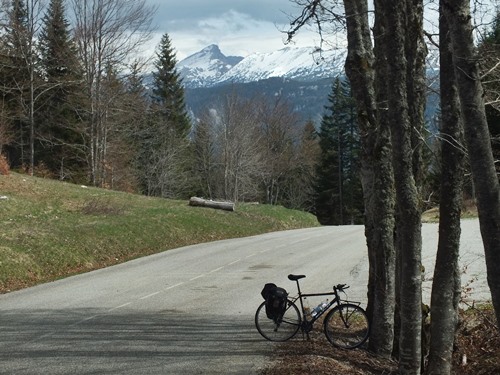 A ride with this point as intermediate summit is on page:
Font d'Urle s(u)